Lemon Lime, Organically Grown Inner Leaf Aloe Juice (1L)
Your Therapeutic Super Juice
Concerns: Energy Levels, Gut Health, Immune System, Breakouts, Heartburn</p>
Fresh, organically grown aloe vera juice, with a lemon lime twist, that provides extra energy, a strengthened immune system and enhanced general wellbeing. This Therapeutic Good Administration (TGA) approved therapeutic super juice contains 11 essential vitamins, 13 minerals and over 200 enzymes, amino acids & polysaccharides only found in active aloe vera.
The Inner Leaf Aloe Juice is certified as active containing natural enzymes, which activate the minerals. These in turn, activate the vitamins in our juice. Other health juices may not contain this natural activity and therefore have to rely on synthetic counterparts or don't offer this benefit at all. The TGA confirms that a daily dose of our Inner Leaf Aloe Juice can boost immune support & function, provide therapeutic relief, aid healthy digestion, regulate weight & energy levels, provide healthy skin & anti-ageing properties and support dental health & hygiene.
Dosage
Taking 10-100mL; 1-2 times daily can increase good bacteria in the digestive system, assist in the natural detoxification process, support cardiovascular health and help maintain healthy cholesterol.
Taking 30-60mL; 2-3 times daily can help relieve the symptoms of medically diagnosed Irritable Bowel Syndrome. If symptoms persist or worsen talk to your medical practitioner.
Taking 10mL; 2 times daily may improve skin elasticity and its internal structure in ageing individuals.
Shake well before use. Store below 30deg until opened. Refrigerate after opening and consume as soon as possible. Maximum daily dose 200mL. Do not use if the tamper seal is missing or broken. If symptoms persist talk to your medical practitioner.

Hero Ingredients
Aloe Vera
This highly nutritious, medicinal ingredient supports immune health, enhances everyday wellness and boosts collagen production.
All Ingredients
Pro-Ma Inner Leaf Aloe Juice contains Aloe Barbadensis Miller, Sodium Benzoate, Potassium Sorbate and Sucrose. Active Ingredient: Aloe Barbadensis Inner Leaf Fresh Juice 989mg/ml. No added colourings.
"My skin has never been clearer since I started drinking the aloe juice, no more embarrassing breakouts!!"
- Belinda
Product Reviews
The inner leaf Aloe Lemon & Lime is a household must have! After every meal I have a small glass and I immediately feel so much better and don't get any sluggish feeling. A highly recommenced product with no second guessing"

James - Gold Coast, Australia
Real Reviews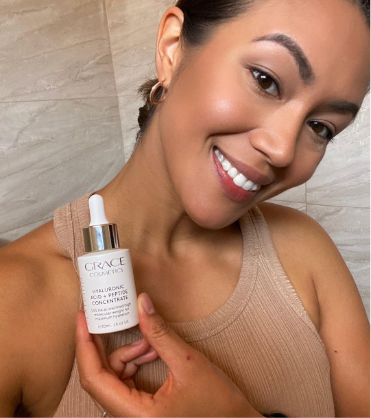 5-Star reviews from all around the world.