Daily Essentials Multi-Vitamin & Mineral Formula
Supports energy levels, immune function & more
Our premium natural formula provides a broad spectrum of nutrients to help prevent dietary deficiencies and promote general health and wellbeing.
Expiration Date:
October 2024
Tell me more
This unique multivitamin and mineral formula is the boost you need to enhance your overall health and wellbeing. Our wholesome formula provides a balanced intake of essential nutrients with added superfoods kelp and cranberry.
If you live an active lifestyle, travel a lot or work in fast-paced, stressful environments, Daily Essentials can give you the nutrients your body needs to not only keep up but function at it's best.
What's in it?
Vitamin B1 and B2 which help in the production of cellular energy and can support a healthy nervous system.
Vitamin B3 contribute to producing energy in the body
Vitamin B5 helps provide energy for metabolism and helps break down carbohydrates, proteins and fats
Vitamin B12 supports the healthy development of the nervous system and supports red blood cell formation
Folic Acid can help the development of red blood cells
Vitamin C and Vitamin E provide antioxidant activity minimising the risk of cell damage from free radicals
Vitamin D assists in the maintenance of calcium levels
Biotin helps to utilise glucose
Kelp is a natural source of the mineral iodine which helps in the regulation of metabolic processes as well as contributes to cell growth and energy
Warning
When taken in excess of 3000 micrograms retinol equivalents, vitamin A can cause birth defects. If you are pregnant, or considering becoming pregnant, do not take vitamin A supplements without consulting your doctor or pharmacist. If symptoms persist, talk to your medical practitioner.
Size
60 Capsules per bottle
Dosage
Recommended adult dosage:
Take 2 capsules per day or as recommended by your medical practitioner. Vitamin and mineral supplements should not replace a balanced diet.
The recommended daily amount of vitamin A from all sources is 700 micrograms retinol equivalents for women and 900 micrograms retinol equivalents for men.
AUST.L. 148939
Active Ingredients
Vit A (Retinyl acetate)

150mcg

Vit B1 (Thiamine hydrochloride)

25mg

Vit B2 (Riboflavin)

12.5mg

Vit B3 (Nicotinamide 25mg)

25mg

Vit B5 (Calcium pantothenate)

9.16mg

Vit B6 (Pyridoxine hydrochloride)

12.5mg

Vit B9 (Folic Acid)

250mcg

Vit B12 (Cyanocobalamin)

100mcg

Vit C (Ascorbic Acid)

125mg

Vit D3 (Cholecalciferol)

100IU

Vit E (d-alpha tocopherol acid succinate)

50IU

Biotin

25mcg

Calcium (from Calcium citrate)

21.1mg

Choline bitartrate

10mg

Chromium (from Chromium picolinate)

3.1mcg

Citrus bioflavonoid extract

25mg

Copper (from Copper gluconate)

7mcg

Inositol

10mg

Iron (from Iron amino acid chelate)

250mcg

Magnesium (from Magnesium phosphate)

10.5mg

Manganese (from Manganese sulphate)

81.25mcg

Potassium (from Potassium phosphate)

12.5mg

Zinc (from Zinc gluconate)

1.63mg

With
Fucus vesiculosis (Kelp)
Powder equiv. to whole plant

100mg
(containing 30mcg of iodine)

Vaccinium macrocarpon (Cranberry)
Dry juice equiv to fresh fruit

10mg
No Added
Yeast, preservatives, artificial colours or flavours.
Made In Australia
I suffered from colds, flu and sore throats every other week! About four months ago, a friend recommended I start using Quantum FX and Daily Essentials, which I did and have been fit and healthy ever since. Highly recommended products.

Bob - Brisbane QLD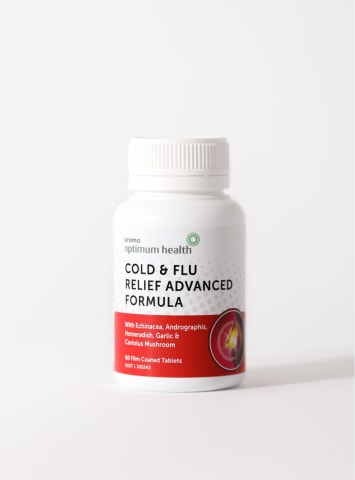 Cold & Flu Relief - Advanced Formula
A powerful blend of Echinacea, Andrographis, Horseradish, Garlic & Coriolus Mushroom to aid the recovery of cold & flu symptoms.
Expiration date: February 2026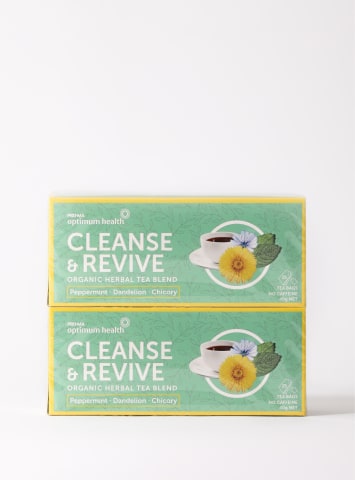 Cleanse & Revive Organic Herbal Tea Blend
Specially formulated blend of peppermint, dandelion and chicory herbs.
Expiration Date: March 2025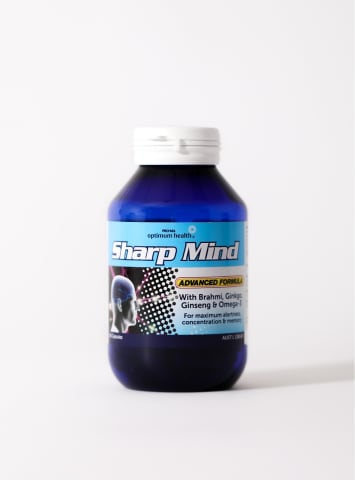 Sharp Mind Advanced Formula
Sharp Mind Advanced Formula contains powerful and vital ingredients that may assist us to sustain a good memory and focused concentration for longer.
Expiration Date: April 2025