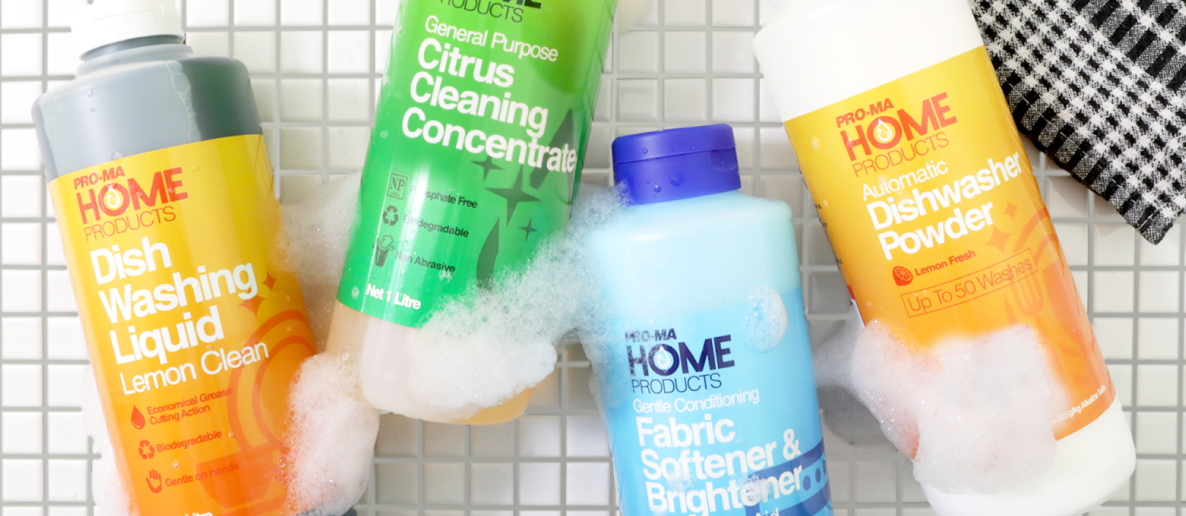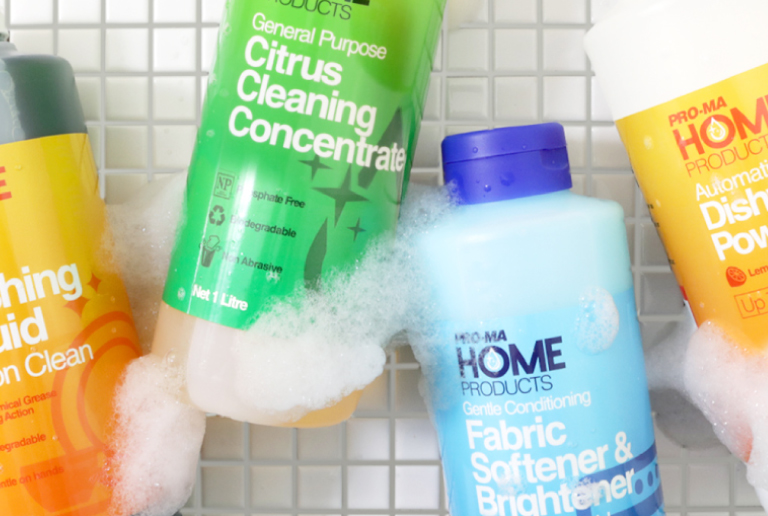 Our Formulas
Spills, stains and mess - we?ve got you covered. Pro-Ma Home Products are the hard-working essentials you need on the daily. These Australian made formulas are designed to be tough on dirt, yet gentle on your family and the environment. Highly concentrated levels of active ingredients means a small dose does the job, saving you money and minimising waste.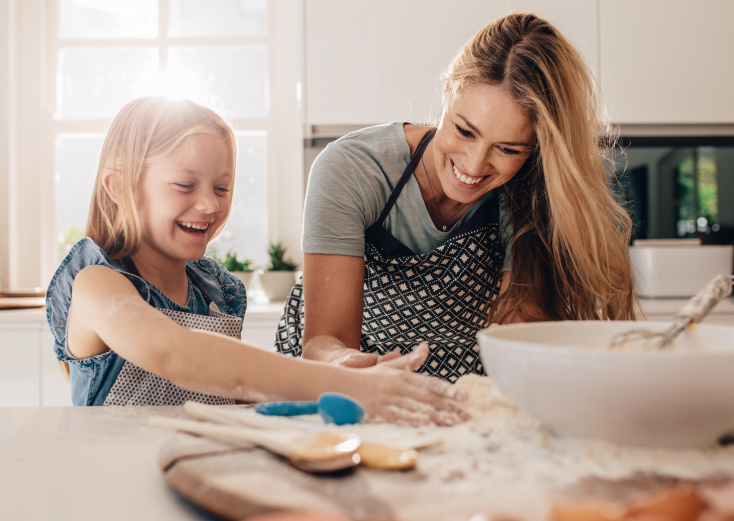 Our commitment
We are serious about our responsibility to the community and future generations. That?s why each of our formulas are:

Biodegradable, decomposing into harmless substances.

Phosphate Free, reducing the amount of phosphorus entering the waterways.

Minimise the use of fillers and extenders to reduce harmful waste reaching waterways.

Formulated with low fragrance levels to minimise reactions and irritation

Never tested on animals.