Aloe Hand & Body Lotion (tube)
All Over Skin-Softening Hydration
Rich in pure botanicals, this all over body cream absorbs quickly to moisturise, protect and soften your skin.
SKIN TYPE: All
Tell Me More
Reward your body with the luxury it deserves. This lightweight body cream, enhanced with pure botanicals, leaves your skin deeply hydrated and visibly glowing. Powerful antioxidants - Vitamins A & D3, help protect against skin-ageing free radicals and help repair stressed, drying skin to restore softness.
What To Expect
Moisturises, protects & nourishes
Deeply penetrates
Ideal for dry and cracked skin
So gentle it can be used on baby's delicate skin
Tube Size: 100mL
Ingredients
Certified organic aloe vera gel; soybean oil; standamul 1002; glycerine (veg); lecithin; aloe in oil; allantoin; retinyl palmitate (vit. A palmitate); tocopheryl acetate (Sourced from Corn Syrup); cholecalciferol (vit. D3); cetearyl alcohol; glutamic acid; ceteth -20; sorbitol; hydroxybenzoates; phenoxyethanol; fragrance (Natural) and spearmint oil.
Application
Massage desired amount into your skin until fully absorbed. For best results use after showering or bathing.
I love this lotion especially in the winter. My legs get very dry and itchy and if I use this about twice a week it keeps them soft and smooth

Margaret - Saskatchewan Canada
Imagine having a hand and body lotion loaded with all the necessary vitamins for healthy skin and you need to use so little to get great results. No more dry itchy skin!

Trish - Kelowna, BC, Canada
The vitamins in this lotion keep my hands, feet, legs and elbows smooth and soft. I apply after showering and never have issues with dry skin. I especially like the small amount it takes to do a great job. No fillers = less product used!!

Peggy - Alberta Canada
Use after waxing or shaving, and before applying fake tan - lovely and silky without that greasy feel. Absorbs easily - lovely at night just before you pop into bed :D

Deanna - Melb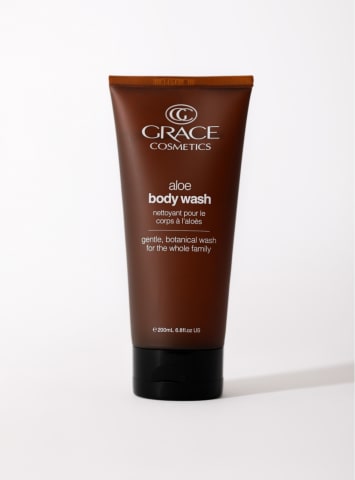 Aloe Body Wash
A blend of Aloe Vera and citrus extracts clean the body without drying or irritating the skin.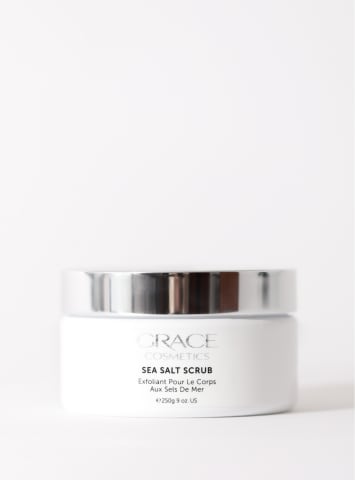 Sea Salt Scrub
A luxurious, total body exfoliating balm that removes dead skin cells and restores radiance.