Vital Skin Oils
Intensive Dose Of Skin-Renewing Vitamins
SKIN TYPE:
All
SKIN CONCERN:
Sensitivity, Troubled Skin, Ageing, Dryness, Irritation
Our bottle of liquid gold replaces vital, healthy, natural oils to vitamin starved skin. The Vital Skin Oils balances oily skin, hydrates dry skin and brings healing to visibly stressed skin. This vitamin rich face oil contains antioxidant and anti-inflammatory properties that will leave your skin feeling deeply hydrated, refreshed and truly glowing - without leaving any oily residue.
As an intense vitamin oil for skin, this powerful aloe in oil concentrate contains essential ingredients such as vitamins A, B5, D3 and E, jojoba oil, RNA, as well as avocado and apricot oil. The carefully crafted formula of skin-renewing vitamins and healing botanicals in this natural face oil is designed to replenish hydration, provide all day nourishment, and work wonders on any and every skin type. Consistent use of Vital Skin Oils assists with stimulating skin elasticity and may improve the appearance of scarring. Remember, our skin is our largest organ so it is not just about beauty, but a commitment to healthy skin!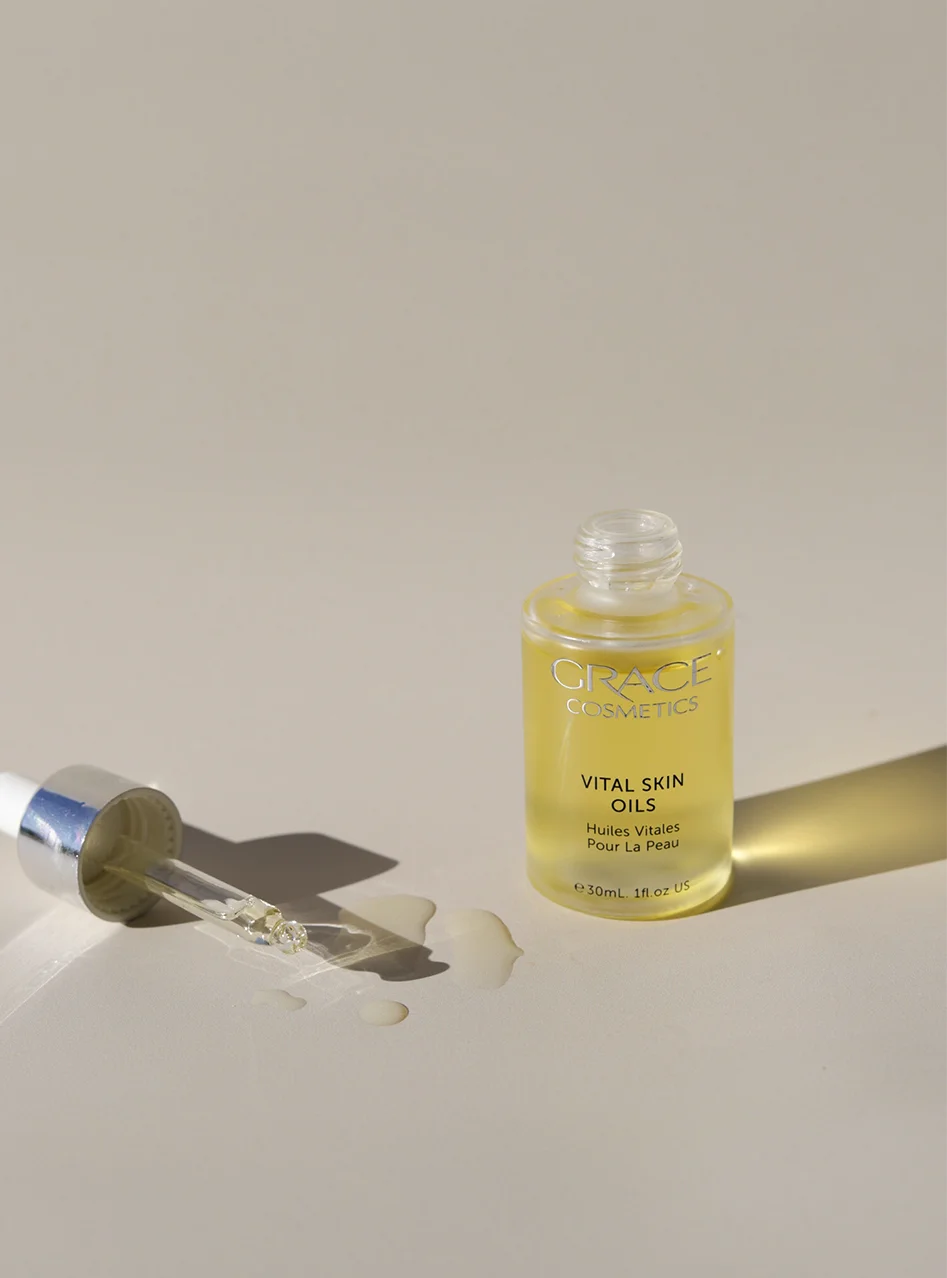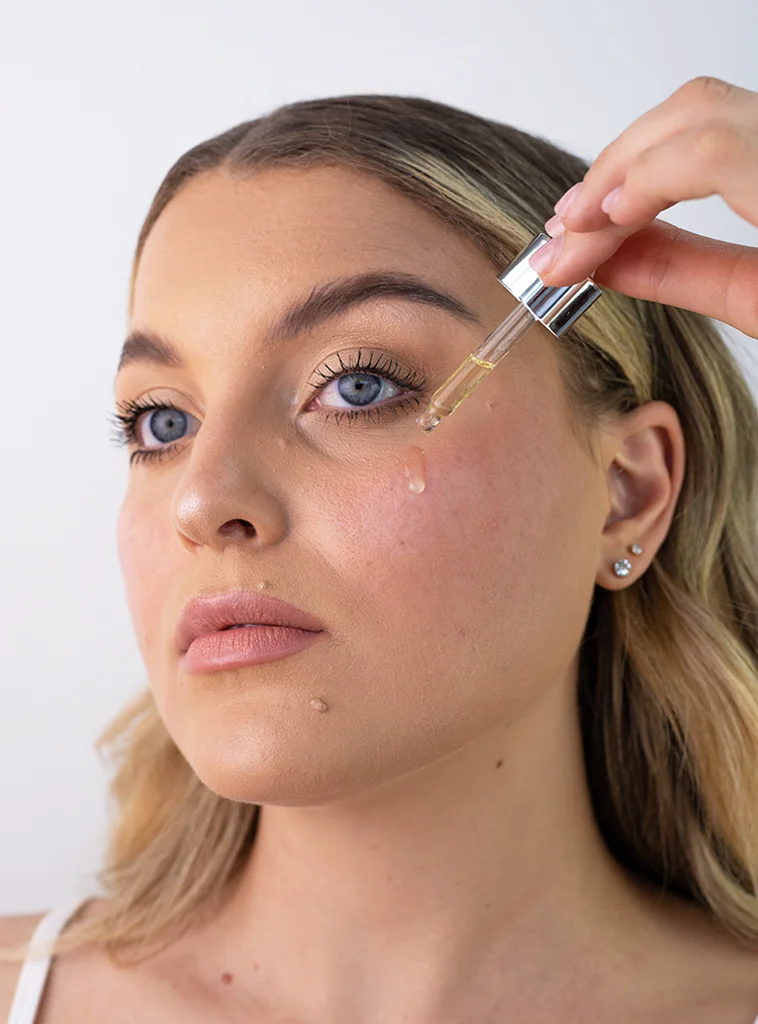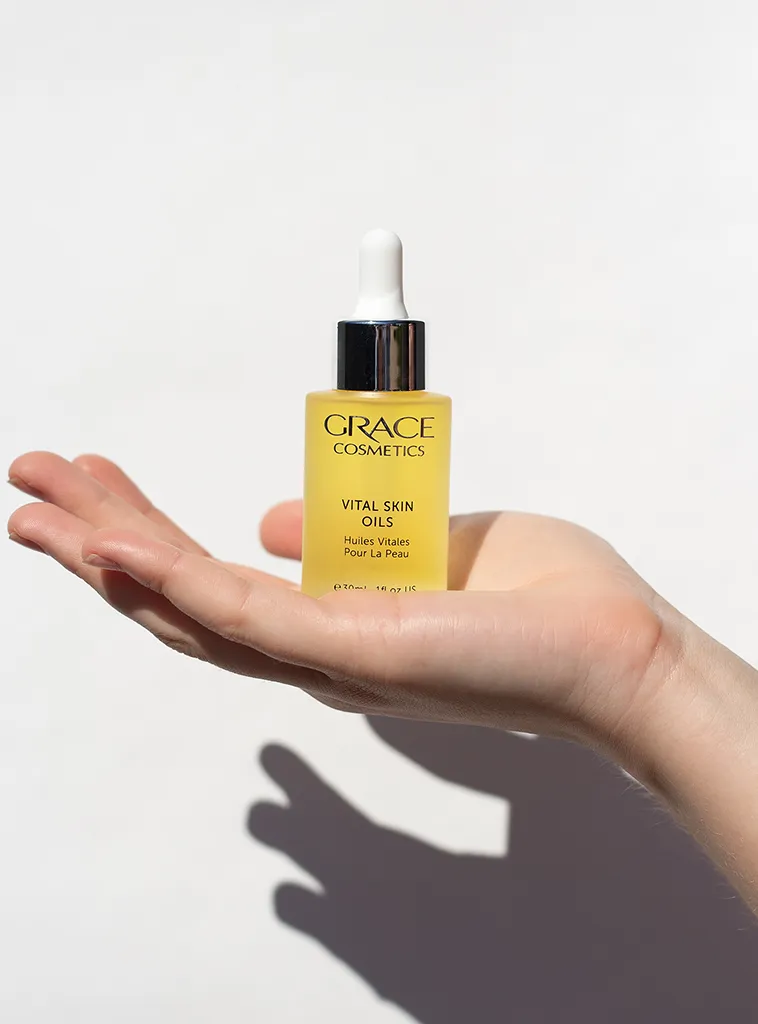 Infiniti Beauty Fluids
An advanced, daily skin correcting glow serum
SKIN TYPE:
All
SKIN CONCERN:
Ageing, Pigmentation, Blemishes, Scarring, Dullness
This fast-acting, AHA formulation is a natural exfoliator that gently dissolves dead skin cells, revealing a smooth, glowing, radiant complexion. Rather than using harsh chemicals or exfoliating beads, this advanced anti ageing serum minimises the damaging effects of free radicals to the skin to help prevent the appearance of fine lines, targets hyper-pigmentation and works as a rapid age spot correcting serum.
This cosmeceutical, skin correcting serum is supercharged with ingredients that activate blood flow to the skin's surface. The Infiniti Beauty Fluids uses natural AHAs sourced from fruit acids including apple, berries, grapefruit and sugar cane extract in combination with mixed floral herbal extracts of meadowsweet, hibiscus and chamomile. Awaken beautiful skin!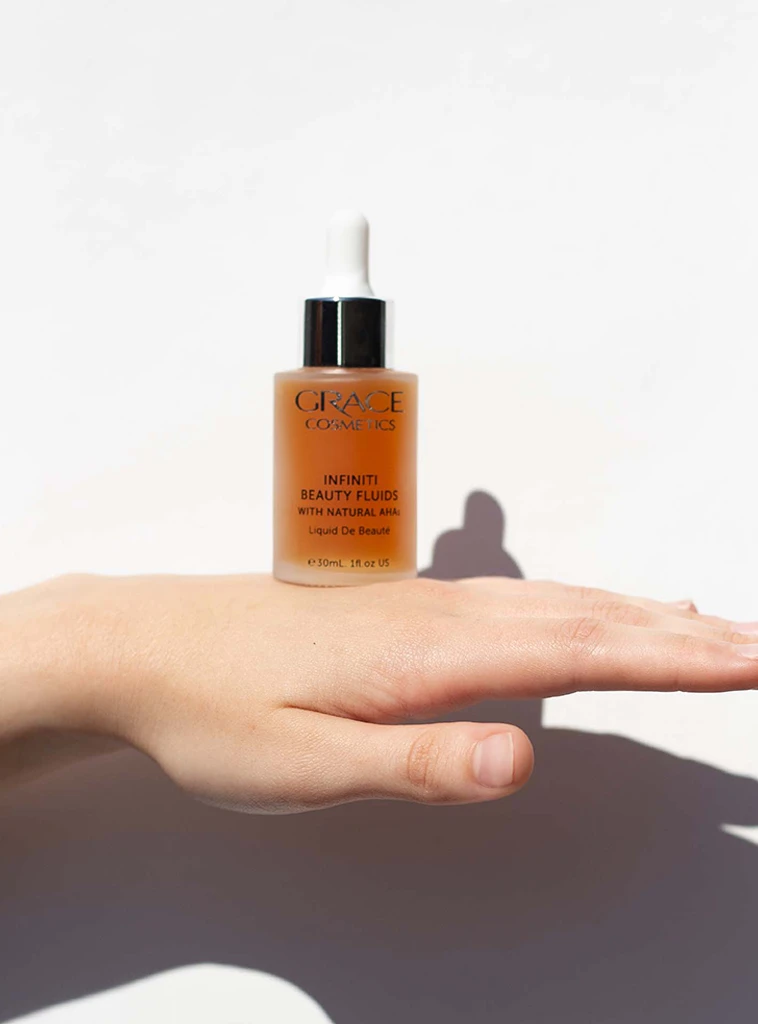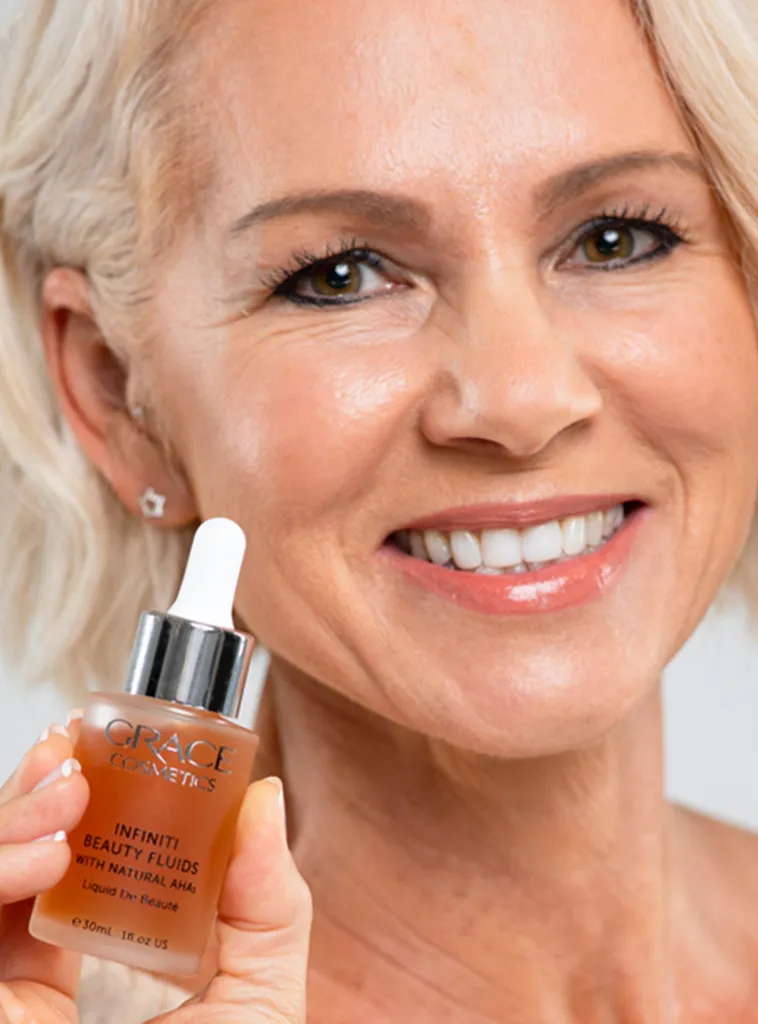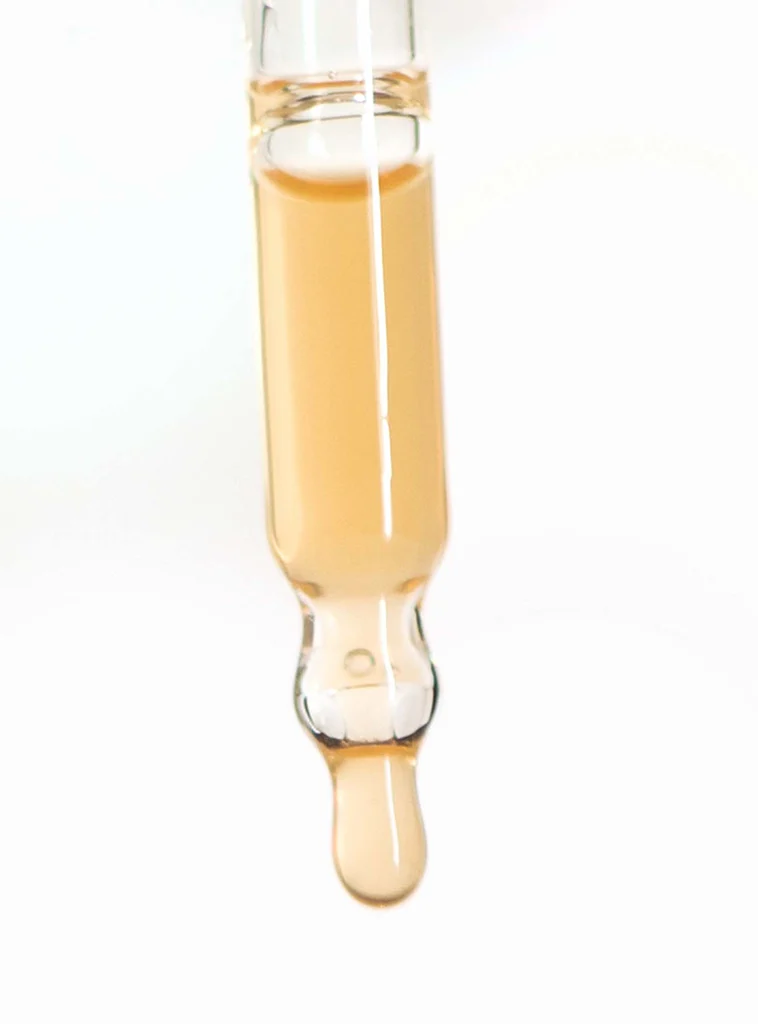 Hyaluronic Acid + Peptide Concentrate
Ultra-hydrating plumping power
SKIN TYPE:
All
SKIN CONCERN:
Ageing, fine lines, dehydration and dryness, wrinkles
Our Hyaluronic Acid + Peptide Concentrate is a game changing innovation designed to smooth, plump and fill every layer of skin with firming hydration. Our exclusive gel serum harnesses the power of hyaluronic acid to deliver intense and long lasting hydration to the deeper layers of the skin. Quench dryness, support skin structure, protect existing collagen stores and reclaim younger looking skin.
The combination of organic aloe vera and hyaluronic acid in this revolutionary formula results in an ultra hydrating serum. Fill each layer of skin with superior plumping hydration, peptide power to revive skin and antioxidant energy to combat free radicals. Experience a brighter complexion, significantly reduced pores and an improved appearance of deep lines and wrinkles with every drop of this hyaluronic acid gel and peptide serum.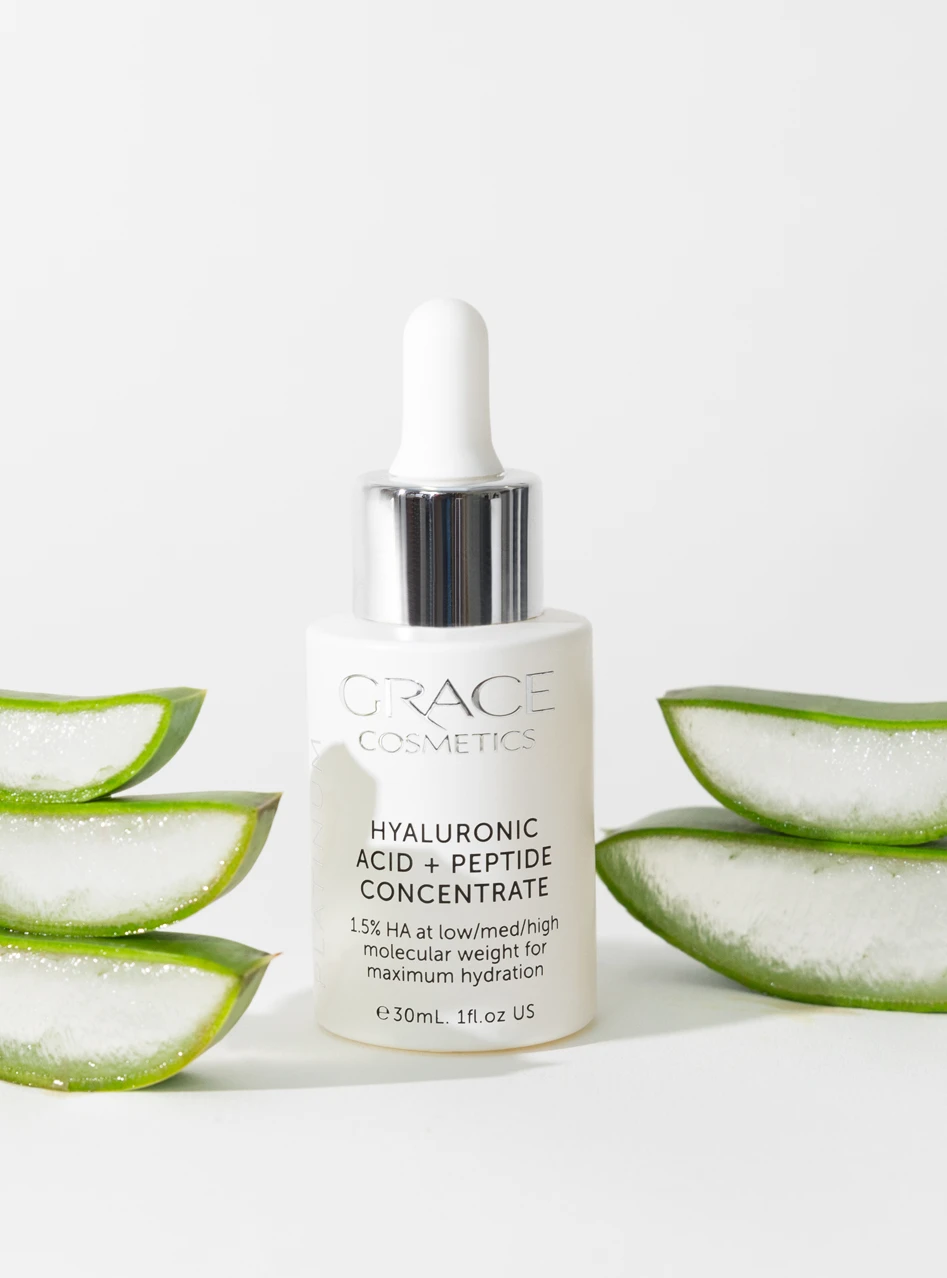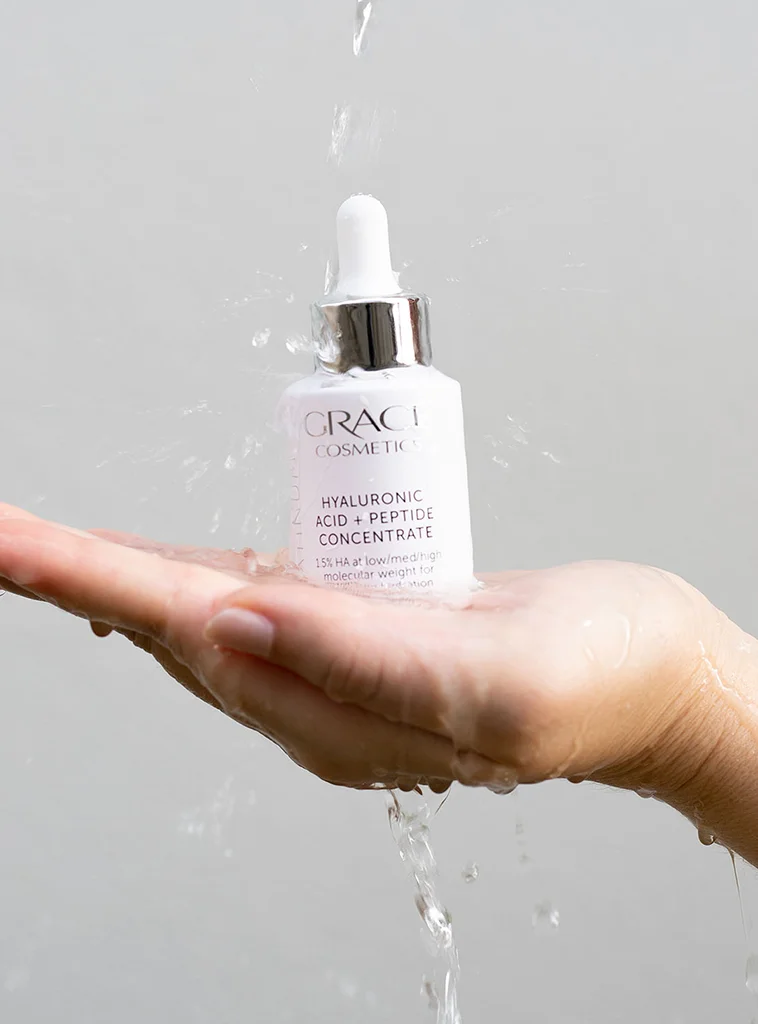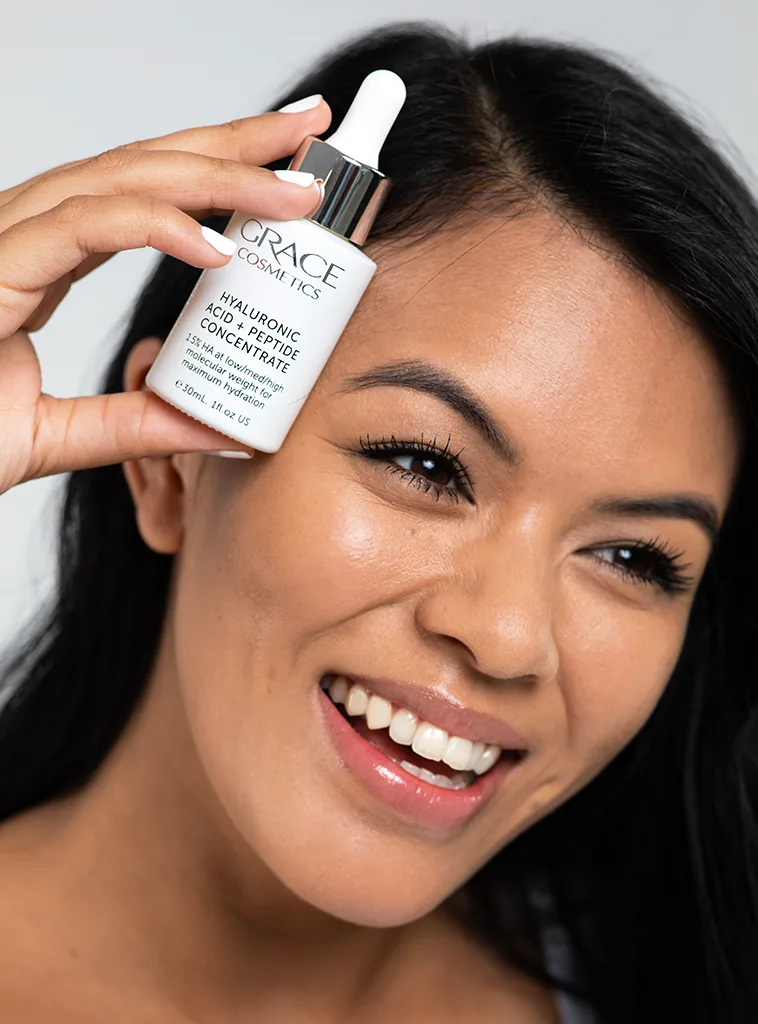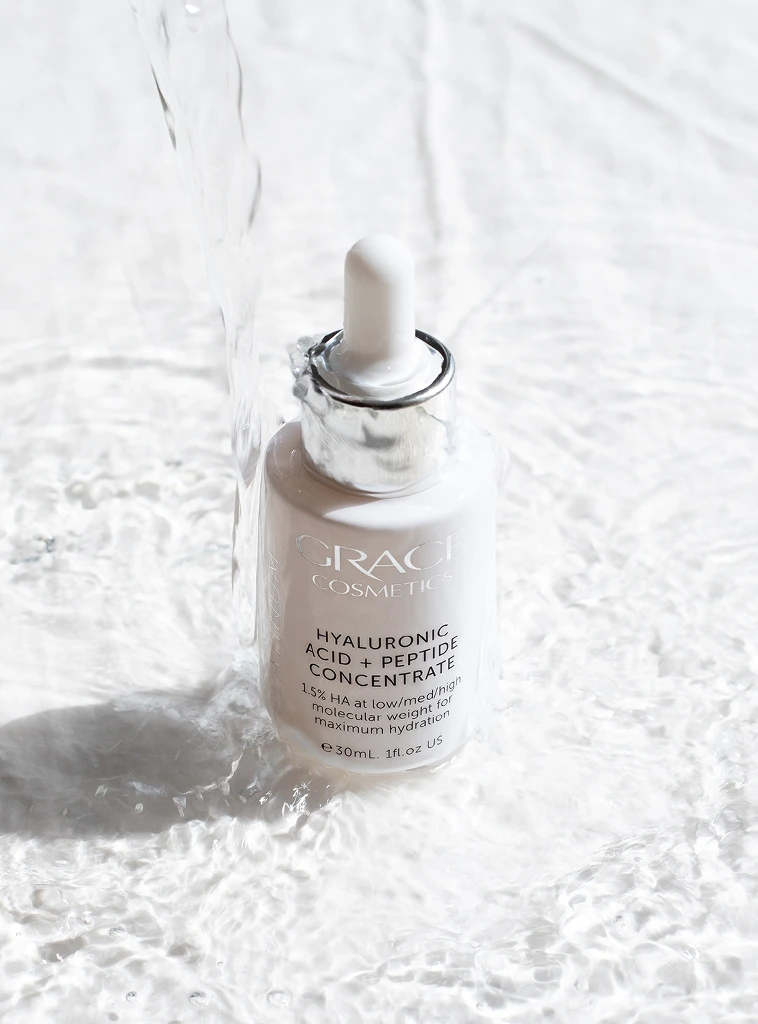 Reverse Wrinkle Serum
Advanced concentration of trademarked, age-defying actives
SKIN TYPE:
All
SKIN CONCERN:
Ageing, Dark Circles, Dullness
Our ultra-light, milky serum provides superior skin penetration to powerfully and effectively transform your skin. The Platinum Reverse Wrinkle Serum is pH neutral and gentle enough to use right up to the eye. Studies show this anti wrinkle serum assists in revealing a smoother, more radiant, younger look by dramatically lightening and brightening skin tone and improving wrinkle appearance by up to 51%.
This anti ageing serum is high in antioxidants, trademarked actives, bio-active ingredients and potent botanicals designed to give you real results, fast. The combination of gatuline intense, IBR-dormin and Snowflake help slow down intrinsic ageing by improving skin tone and elasticity while smoothing and firming wrinkles. Your skin will be noticeably lighter, brighter and softer from the very first application. Reactivate your youth with one of our best anti wrinkle serums.