Wrinkle Solution with Marine Collagen
Age-Defying Moisturiser With Marine Collagen
Collagen-producing actives and pure botanicals accelerate visible skin renewal, targeting expression areas and lines to capture your youth.
SKIN TYPE: All
Tell Me More
Our #1 step in your daily beauty routine to capture your youth. This unique concentration of trademarked actives works to target the key signs of ageing by increasing your natural collagen production. With each application, your skin feels younger at your fingertips.
What To Expect
Quick absorption and intense moisturisation
Stimulates your skin's natural collagen production
Overtime firmness and elasticity is restored
Wrinkles are dramatically reduced
Can be used right up to the eye
Size 50mL.
Ingredients
Aloe Barbadensis Leaf Juice (Aloe Vera)
A natural humectant with moisturising, emulsifying and anti-inflammatory agents. Contains unique nutrients with stimulating properties, combating skin dehydration to reduce the visible effects of aging.
Soluble Collagen (Marine)
Marine Collagen has a variety of benefits when applied to the skin. It stimulates the skin's natural collagen production which smoothes the skin. Collagen encourages skin renewal, reducing the appearance of fine lines and wrinkles. It also helps prevent the natural collagen and elastin breakdown, firming the skin. Sourced from Crustaceans (Shellfish).
Camellia Sinensis Leaf Extract (White Tea Extract)
Nutrient enriched White Tea Extract contains vitamins, essential oils and antioxidant (anti-ageing) vitamins.
Fagus Sylvatica (Beech Tree)
Minimizing the appearance of wrinkles and ageing, Beech Tree Contains numerous peptides and flavonoids that stimulate skin cells.
Bisabolol
A natural ingredient derived from the chamomile plant to aid in the protection and care of sensitive skin. It's anti-inflammatory and anti-bacterial properties make this ingredient perfect for smoothing wrinkled skin.
Alpha Hydroxy Ceramides
Helianthus Annuus (Sunflower) Seed Extract is a soothing, natural skin softener that protects and repairs.
Aloe Barbadensis Leaf Juice
Caprylic Capric Triglyceride (Veg. Derived)
Stearic Acid (Veg. Derived)
Soluble Collagen (Marine)
Glyceryl Stearate (Veg. Derived)
Oryza Sativa (Rice) Bran Oil
Glycerin (Veg. Derived)
Cetearyl Alcohol (Veg. Derived)
Glycerin and Maris Sal (Sea Salt)
Lauryl Glucoside (Veg. Derived)
Camellia Sinensis Leaf Extract (White Tea Extract)
Fagus Sylvatica (Beech Tree) Extract
Octyldodecanol (+) Hydrogenated Coco-Glycerides (+) Helianthus Annuus (Sunflower) Seed Extract(Veg Alpha -Hydroxy Ceramides)
Tocopheryl Acetate (Sourced from Corn Syrup)
Bisabolol (Active component of Chamomile)
Tocopherol (Antioxidant)
Lonicera Caprifolium &
Lonicera Japonica (Honey Suckle) Flower Extract
Citrus Tangerina (Tangerine) Peel Oil
Xanthan Gum
Phenoxyethanol.
Application
Apply gently to your face with fingertips, moving in an upward and outward motion.
Marine Collagen Wrinkle Solution - I call it my Wake Up Younger Cream. I definitely have firmer, toned and fresh and radiant looking skin in the morning This makes me very happy as all this has been achieved while I am sleeping. WOW!!

Paivi McIntosh
I love this Anti-Wrinkle cream !!! I get so many comments about my skin and asked what have i had done and i just laugh and show them my miracle bottle. Now my partner asks me to order it for him!

Julie Hunter Melbourne
This stuff is simply delicious on the skin! I use it as a moisturiser, not just around the wrinkly bits, or potentially wrinkly bits! It's delightful, it's like silk, it's light and fresh and dreamy. Love it.

Deanna Roberts Melb
As Deanna has said it is simply delicious, I love the fragrance of it, it reminds me of citrous. It is very good for those fine lines around the eyes. I simply love it and you use so little

Margaret Odelein Saskatchewan, Canada
Put the Wrinkle Solution Marine Collagen on at night and bit by bit watch your face lose those wrinkles. This is the best.....just magical. I said to my Son.....its so sad that my friends are going to look older and I'm going to look younger from this.....He said your friends are going to want what you have, so get ready for it....!It just takes those wrinkles off. Marvelous!

Shona McDermott Brisbane
Before I began using any Grace products my skin on my face was crepey, now since I have been applying Infiniti Marine Collagen my face has that fuller and healthy texture.

Janine Watson Melbourne
I have used the Eye Gel for many years it to is lovely I do have very sensitve eyes having trialed the Infiniti Marine Collagen for the fisrt time Woo!!! Truely Instant results .Yet again Thank You Pro-Ma

Nina Miller Dunedin /Otago/ New Zealand
This is a fantastic firming moisturizer. Feels really light when applied but also very hydrating and within a few days my skin started to feel firmer.

Kathy Potts Adelaide
I truly love all of Grace products.My skin feels wonderful.I was told just recently that I looked 45,& I am 67,so I know the Grace is working for me.thanku

June Richards - Denmark/australia
I love the infiniti marine collagen for night i use it every night do not miss one night putting it on i have just been using it for two weeks i can see that my lines are less i wake up every morning with a fresh soft younger looking skin and healthy texture. i will never stop using it. Elisa from WA.Perth Ballajura. Distributor.

Elisa ballajura
The benefits listed about this amazing moisture cream states it penetrates immediately and delivers "intense" moisturization and those words are so true!! I use it every day even in the cold winters in Canada and my skin always retains a high moisture level which is so important for healthy skin. You can feel it working immediately to firm up your skin and wrinkles seem to just disappear. An amazing product to use every day!! Love it!!!

Trish Demmers Kelowna, BC, Canada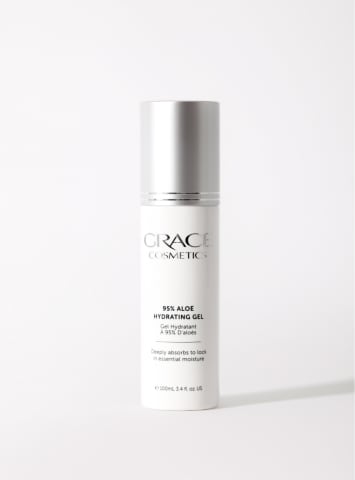 95% Aloe Hydrating Gel
Discover wellness for your skin. This essential step instantly hydrates and locks in moisture.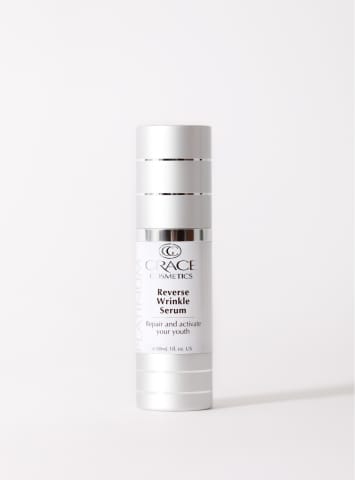 Reverse Wrinkle Serum
A concentrated boost of trademarked actives, proven to reduce wrinkles by up to 51%.