Joint Eze Plus
Helps relieve and prevent joint and muscle aches
Chondroitin, Omega-3 and Glucosamine help relieve and prevent joint and muscle aches including symptoms of arthritis, exercise injury and work-related strains.
Tell Me More
Those suffering from arthritis and the deteriorating effects of osteoarthritis know just how painful these conditions can be. These degenerative joint conditions relate to the breakdown of the substances responsible for the production of cartilage connective tissues. When cartilage wears away, the result is neighbouring bones rubbing directly together, causing swelling, pain and a lack of mobility.
Joint Eze Plus is a complete arthritis and joint formula which may assist in providing temporary relief from some of the painful symptoms associated with these complaints. Containing Glucosamine, Chondroitin, Omega-3 and Cat's Claw, Joint Eze is also beneficial for anyone leading an active and vigorous lifestyle.
Key Benefits
Glucosamine and the co-factors contained within Joint Eze Plus may improve symptoms such as joint tenderness and stiffness, assisting flexibility and mobility.
The traditional Amazonian herb, Cat's Claw helps counteract tissue damage through powerful antioxidant activity.
Chondroitin helps supply essential joint nutrition and aids the temporary relief from the pain of arthritis.
Fish Oil contains Omega-3 Fatty Acids, which may assist the joints with a lubricating action.
Size
90 capsules per bottle
Dosage
Recommended Adult Dosage: Take 3 capsules per day or as recommended by your Healthcare Professional
AUST. L. 138140
Active Ingredients
Each capsule contains:
Glucosamine hydrochloride
(Equiv. to Glucosamine 500mg)

602.4mg

Fish Oil – Natural
Containing Omega-3 Marine Triglycerides 50mg as:
Eicosapentaenoic Acid (EPA) 30mg
Docosahexaenoic Acid (DHA) 20mg

166.67mg

Uncaria tomentosa (Cat's Claw)
Ext equiv. to dry stem bark inner

100mg

Chondroitin sulfate – shark

83.34mg

Ascorbic acid (Vitamin C)

60mg

Hesperidin

60mg

Fucus Vesiculosis (Kelp)
Powder equiv. to whole plant
(Equiv. to iodine 15mcg)

50mg

Sodium phosphate

50mg
No Added: Corn, wheat, gluten, yeast, preservatives, artificial colours or flavours
USE ONLY AS DIRECTED
Warnings
Glucosamine is derived from seafood, including shellfish. Those with seafood allergies should not use this product. Contains 3.35mg of Lactose per capsule. If symptoms persist consult your Healthcare Professional. Vitamin supplements should not replace a balanced diet.
Contains 3.35mg lactose / cap.
Made in Australia
Joint Eze made all the difference to my husband after his Knee operation, both with ease of movement & pain relief. We use the full dose of 3 a day, in conjunction with the CalMag super absorb; we are both quite active and feel very confident that these ingredients are the reason we feel so strong in movement & agility.

Patricia - Adelaide
Joint Eze and CalMag gave me my life back.

Kevau - Papua New Guinea
As I suffer from a number of ailments including Psoriatic Arthritis & was taking steroids to relieve me of these ailments, I was eager to try something else. After speaking to a Pro-Ma Systems Distributor, I was full of hope. Within the first couple of months of drinking the Pro-Ma Aloe Vera Juice & taking the Pro-Ma Natural Supplements, I knew I was able to start coming off my steroid medication. I had been taking this medication for 6 years under the guidance of my rheumatologist. Now 4 months later, I am completely off steroids & I no longer suffer from pain or joint stiffness that even the steroids couldn't relieve. I can now enjoy walking around the Lake and keeping up with my granddaughters, when before, I struggled to even do everyday household chores. Over the last couple of months, i've also been able to lose over 13kg & can honestly say that the Pro-Ma Aloe Vera Juice kick started the weight loss.

Andrea - Shepparton
Pain from arthritis in my hip & knee has been affecting my ballroom dancing & walking for 2 years & becoming worse....so much that recently I have needed to sit out quite a few dances. I was relying more & more on medication to get me through a class or social dance until I started taking Joint Eze Plus a month ago. I admit I was sceptical at first as I have tried so many without success. I take 3 Joint Eze Plus per day and am now able to enjoy my dancing & walking again.....the best part - I have not required any other medication during this month. I am so thrilled with the result, I feel I have my life back.

Irene - Hobart, Tas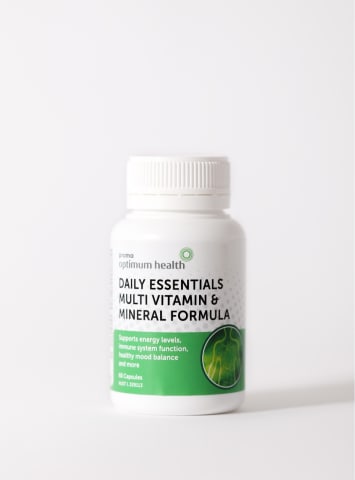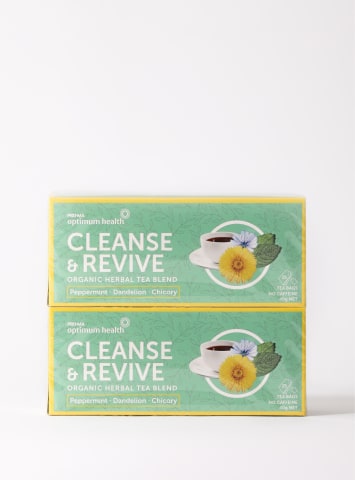 Massage Lotion
Fast-acting heating and cooling cream for targeted relief from aches, pains and stiffness.