Ingredient Spotlight Kaolin Clay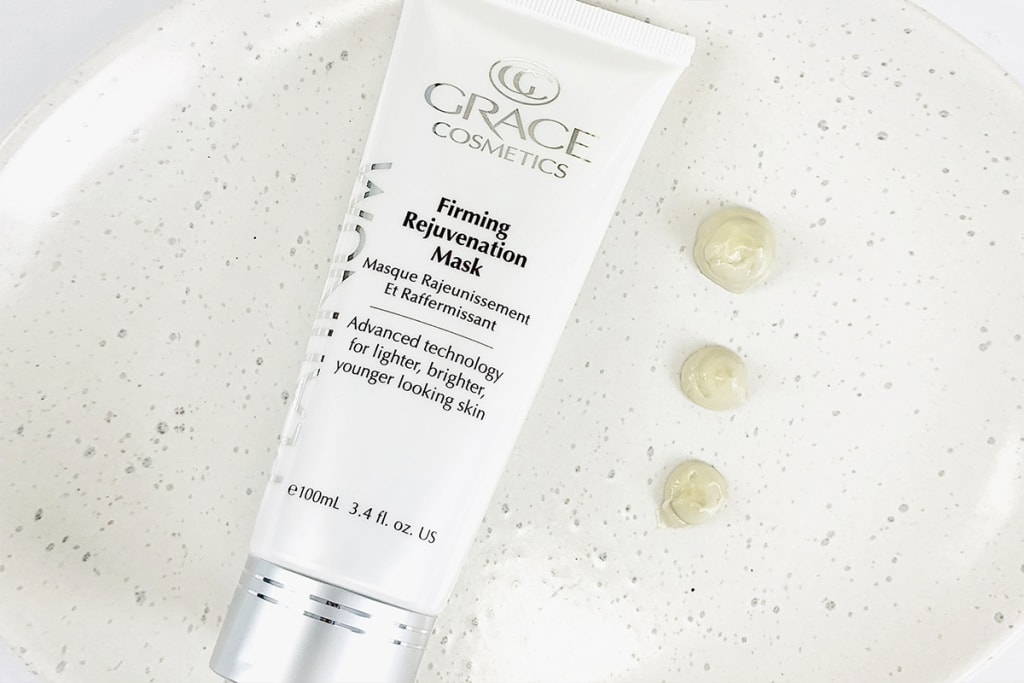 March 15, 2021
If you are in need of an instant skin renewal, look no further than a product with Kaolin Clay.
At Grace, we are big advocates for natural clays because we know how powerful this ingredient is in skin transformation and promoting skin health. Kaolin Clay is also known as White Clay or China Clay. We believe it can be incorporated into anyones beauty routine.
What is it?
Kaolin Clay is a popular ingredient in skincare because it is pH neutral. That means it doesn't upset the delicate balance of natural oils and acids on your skin. Because of this, you can use it multiple times a week.
This clay is composed of zinc, iron, calcium, magnesium, silica, sodium and other minerals! It has a very soft, fine texture. So when the clay is mixed with our trademark organic Aloe Vera, it maintains a thick consistency.
What does it do? The real question is… what doesn't Kaolin Clay do! It is a natural wonder for our skin with so many benefits. Kaolin clay…
IS FOR ALL SKIN TYPES

This type of clay is known to be the best choice for acne prone skin. It is also ultra-hydrating - perfect for dry skin types. And as mentioned above, it is pH neutral. So even the most sensitive skin types will find benefits from Kaolin Clay.

CALMS

This skin soother is perfect for inflamed or irritated skin. The mild clay works in synergy with your complexion to bring it back into a neutral, balanced state. Also, the cooling feeling from the clay alleviates and calms stressed skin.

EXFOLIATES

Because Kaolin Clay is an insoluble substance, the natural texture of the clay gently exfoliates the skin when it is removed with warm water and a face cloth. It sloughs away impurities and dead skin cells without stripping the surface. Kaolin Clay is great for a brighter, smoother complexion.

ABSORBS OIL

Your skin is made up with natural oils, but an overproduction of oils leads to problematic skin. Clays are generally known to absorb oil, but Kaolin Clay absorbs excess oil without causing dryness!

DETOXIFIES

It is normal for pores to get clogged, so don't fret! Using Kaolin Clay helps to detoxify the pores and leave your skin impurity free. Detoxing the skin won't only lead to less breakouts, but also minimize your pores for a porcelain look.

FIRMS

Kaolin Clay stimulates skin cells and brings blood circulation to the surface of the skin. You will notice, as the clay dries your skin will start to tighten. This skin-workout type process tones and firms your complexion! It encourages elasticity and promotes youthful definition.
How do I use it?
We suggest using it 2 - 3 times a week in our Firming Rejuvenation Mask. Our Australian green clay mask rejuvenates skin in minutes! It harnesses the power of Kaolin Clay, Aloe Vera and Green Tea to renew your complexion and treat your skin concerns. There is something very relaxing and satisfying about layering a creamy, cool texture to our face. Gently apply a small amount of the Firming Rejuvenation Mask onto your skin in upward and outward strokes. Leave to dry for 20-30 minutes before removing with a wet, warm face cloth. We recommend applying in the evening prior to bed, as your skin will be stimulated like a salon treatment. Your complexion will remain flushed for five minutes after removing due to increased circulation.
Also, you can use this mask as a spot treatment over breakouts! Its powerful detoxifying and healing benefits will aid your skin in repairing and recovering from the breakout.
Featured Products...