Aloe-Aid Soothing Spray
Fast-Tracks Healing, Protecting Every Cell
This Aloe Vera mist has natural moisturising and soothing properties to ease the discomfort of skin irritations and burns.
SKIN TYPE: All
Tell Me More
Aloe-Aid Soothing Spray has been lab tested and proven to give effective results.
Scientifically formulated with organic Aloe Vera and active plant-based ingredients, this fast-acting therapeutic spray soothes, nourishes and restores your skin with every application. The presence of natural soothing agents reduces irritation and inflammation while allowing the skin to breathe.
What To Expect
Soothes and repairs damage from sunburn
Assists in healing any skin irritation including cuts, bruises, blisters, insect bites and grazes
Mist application reduces the spread of infection
Anti-bacterial agents control the spread of infection
Retains and restores hydration
Fast-tracks the natural regeneration process
Size: 125mL
AUST L. 153787
Ingredients
Active Ingredients: d-alpha tocopheryl; acetate 3mg/g (Vit.E); aloe Barbadensis leaf in. juice fresh 258mg/g (Aloe Vera)
Also Contains: Glycerol; polysorbate 80 (Sourced from Coconut); polysorbate 20; glutamic acid; phenoxyethanol; allantoin; xantham gum; panthenol; sorbitol; retinyl palmitate; hydrogen peroxide; hydroxybenzoates
Application
Spray directly onto the afflicted area and allow to dry. Reapply as required
This is my first aid kit essentials product. It is great for bruises, Decreases the swelling and pain. Midges and sandfly bites, gravel grazed knees, open wounds, cuts etc. all soothed and with the anti bacterial properties kept infection free. The most effective remedy for burns. For 30 years this has been my "go to". My daughter at 7 years of age fell back and put her hand on hot coals. After soothing the initial burn with running water I used the aloe spray every 15mins with a pack of frozen peas. It was a 2nd degree burn and after a week there was no redness and no infection. It has healed without any scarring what so ever. I would recommend every new mum has a bottle of this in their nursery basket.

Juanita - Sunshine Coast
This product is a GOTO!. My 82 year old mum burnt her hand last week on a cuppa tea, I grabbed the soothing spray, sprayed around 4 good pumps and she rubbed it lightly into her hand, with in seconds the sting was gone, best of all there has been no blisters or tender skin around the area. Last week I was silly and went outside on a overcast day with out my hat, and yes... I got sun burnt (I am unable to wear any SPF on my face), so, of course my face felt like a raging fire that night, so i grabbed the soothing spray again, sprayed it all over my face, very lightly rubbed it in, and my face cooled down, (I did need to reapply it before morning), but WOW talk about relief. It is a wonderful go to product.

Karen - North Brisbane
I have used this product along with the smoothing skin cream for over 35 years. It can be used for so many skin issues and healing after surgery. An amazing product and I have never been without the two of them.

Darlyne - BC, Canada
This is a miracle in a bottle! I got a wicked sunburn last summer while at the spray park with my children on an overcast day. Couldn't believe how badly burned my shoulders were. I went straight to my Grace rep the next morning in hopes of finding something just to relieve the pain. She recommended this and the Soothing Cream, but this one is what I used most. The pain was gone so quickly and I never even peeled and had no tight skin. I couldn't believe it! Now I keep it on hand for all kinds of skin irritations.

Michelle - Calgary, AB
This is a natural healer. Applied it to a swollen & painful elbow and the swelling and pain was gone the very next day.

Julia - POM,PNG
This is my favorite product. It is good from head to toe for anything that ails you. Itches, burns, bites, rashes, athlete's foot,mouth sores, dry nose, I have even sprayed it in my eye when it gets really itchy

Margaret - Saskatchewan, Canada
Great for skin rashes and sunburn and shaving rash - esp. for men. Very cool.

Deanna - Melbo
So many uses for one product. Takes the itch away from bites, soothes burns, touch free nappy rash treatment. My children love it! I always pack this when we travel.

Trudy - Melbourne
Thankyu.Very effective,tried once,it is working effectively.

jim - Lae,Papua New Guinea
One to put in the First Aid Kit,great for soothing sandflies itches,spray on and say goodbye to the itch.

Kathryn - Onslow.WA
A must have in and out of the house. Put in your hand bag or man bag!On the coffee machine burns are always happening, and this is always such a great product that soothes straight away. This was one of the great combination of products that I used when I had ecema and it was soothing and calming on my skin.

Jasmin - Queensland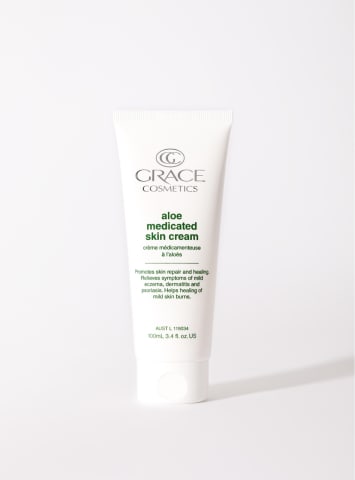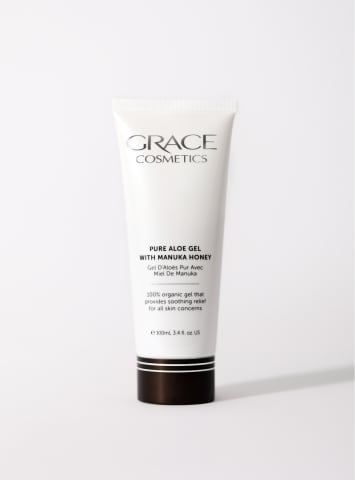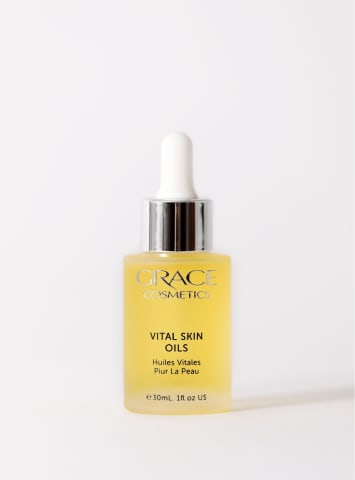 Vital Skin Oils
This treatment botanical oil replaces essential vitamins your skin requires for rapid repair.