Eczema & Psoriasis
ECZEMA & PSORIASIS
Discover an all natural solution to treating your skin concerns.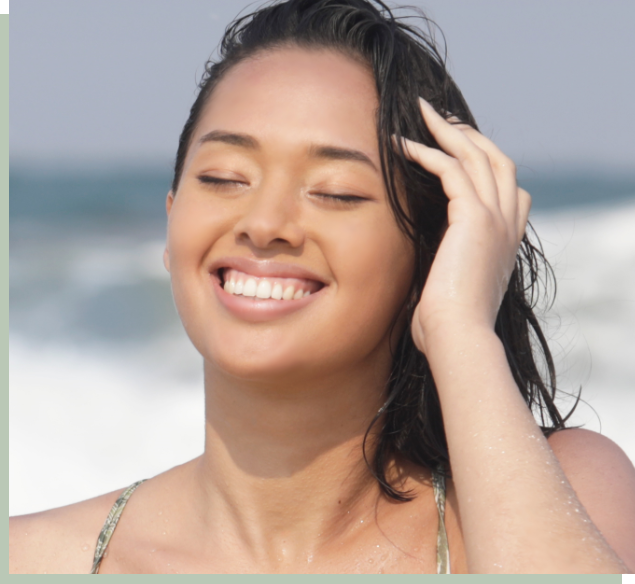 Healing Aloe Vera and potent botanicals work fast to soothe, hydrate and restore skin health with every application. Even our Aloe Medicated Skin Cream is listed with the Australian Therapeutic Goods Administration.
This is the routine our experts suggest: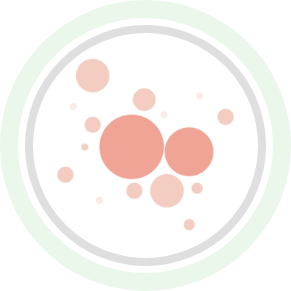 Cleanse
The first step to healthy, balanced skin is cleansing. Aloe Foaming Cleanser is the perfect choice for your skin type. This all natural formula breaks down excess oil and washes away impurities, leaving your skin clean and revitalized.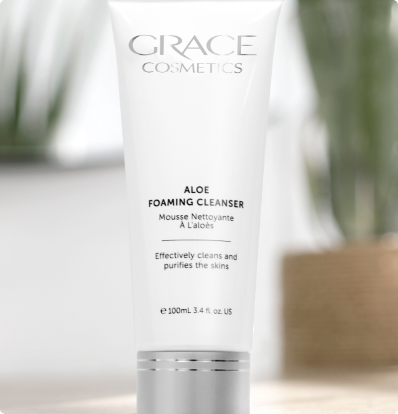 Hydrate
Lock in essential hydration with 95% Aloe Hydrating Gel. This potent daily balancer absorbs fast to boost hydration, rebalance the skin and treat eczema and psoriasis.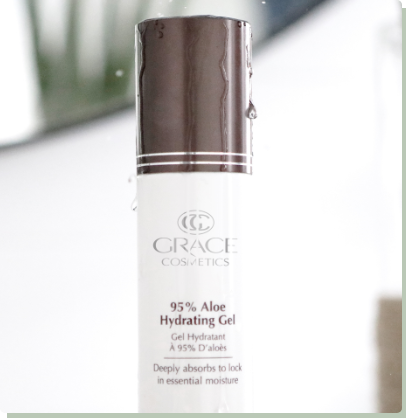 Moisturise
Infiniti C Moisturiser is the boost your skin needs. This ultralight, ultra-soft, multi-action moisturiser restores radiance by richly nourishing your skin's appearance.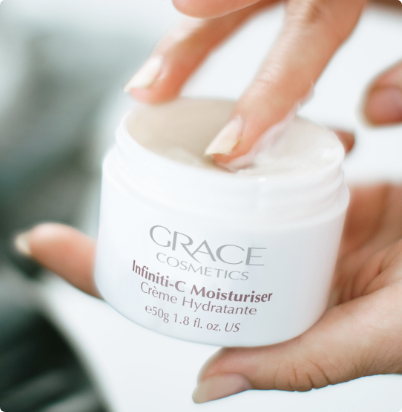 Repair
Repair your skin with botanical oils in our Vital Skin Oils. This liquid gold will replenish essential vitamins, instigate healing and leave your skin glowing.
TOP TIP:
Apply Vital Skin Oils at night, instead of moisturiser, it will replace essential vitamins while you sleep.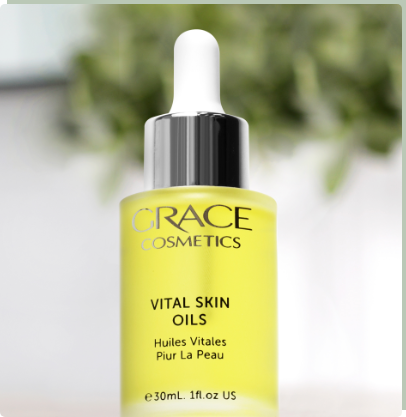 Aloe Medicated Skin Cream
This final step is a powerful topical treatment that offers dramatic results for rashes, including dermatitis, eczema and psoriasis. Aloe Medicated Skin Cream provides instant relief once applied and continues to encourage rapid healing for infected areas.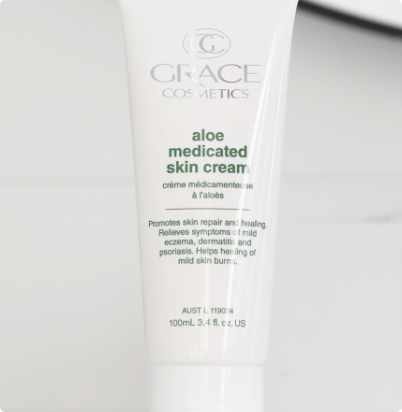 EMAIL: customerservice@gracecosmetics.global
CALL: 1800 800 802
Lines open Mon-Fri : 8.30am - 5.00pm AEST
Still unsure of what products are right for your unique needs?
We are here to help. Request an expert skin consultation and we will be in contact with personal advice from our skincare experts. We would love to talk to you, after all your skin is as unique as you are.