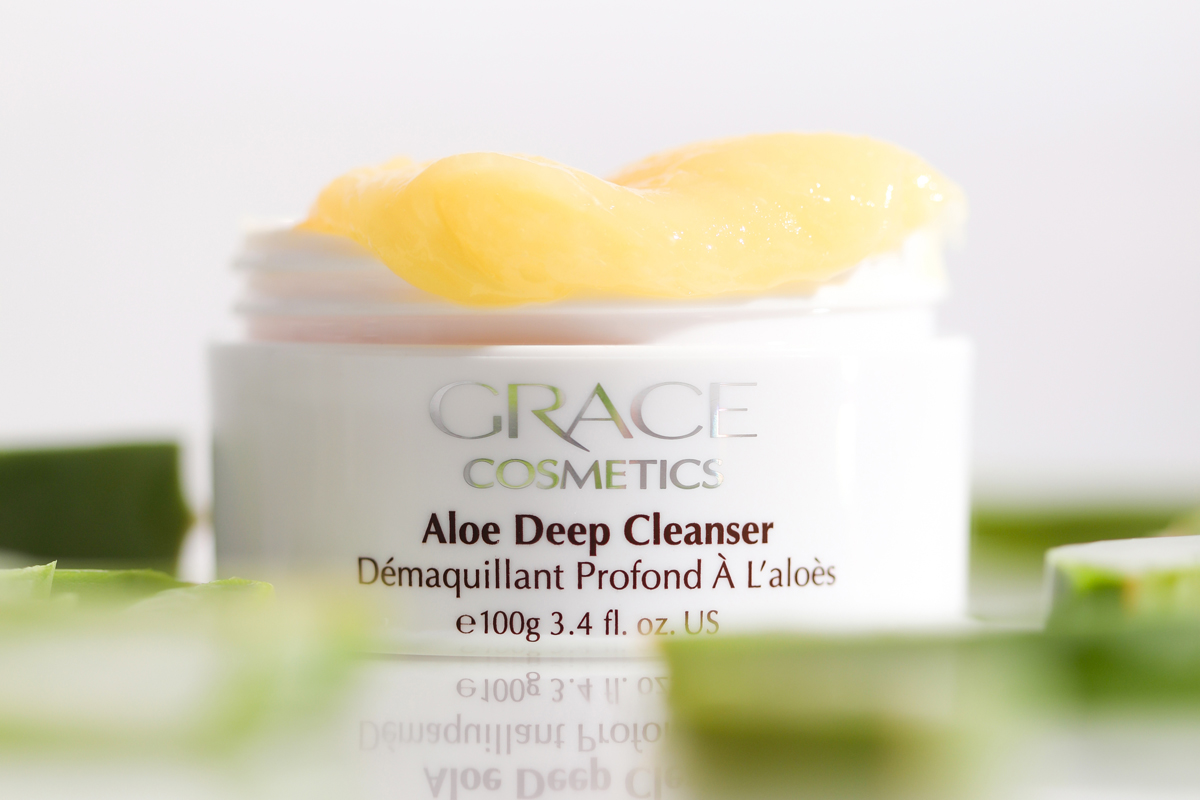 Oil Cleanser Explained
November 4, 2021
Transform your skin from dry to soft and supple.
Washing your face with oil seems counterintuitive, but this isn't the case. Oil dissolves oil! Using harsh chemicals or products that don't suit your skin type strips the skin of the oil it needs to be healthy. Therefore, your skin produces more oil. This puts your skin into a vicious cycle of removing excess oils and your skin working twice as hard to replace them
The best way to purify and nourish your skin while maintaining essential moisture for naturally dry or mature complexions is with our oil cleanser, Aloe Deep Cleanser.
What is an Oil Cleanser?
An oil cleanser is unique compared to a traditional face wash. Our Aloe Deep Cleanser melts away the bonds that keep dirt and debris stuck in the pores - rather than using physical washing to break up the dirt on the surface. An oil cleanser gently sweeps away bacteria, excess oils and impurities while also loosening sweat, makeup and debris from the surface of the skin.
Aloe Deep Cleanser maintains the moisture level, it does not remove it. It's the first step to transforming your skin into being soft and supple.
Should I use it?
After you cleanse, do you have a tight, uncomfortable feeling on your skin? Like your skin is too squeaky clean? Then this cleanser is perfect for you. If you suffer from dry, flakey skin; this cleanser will help nourish your complexion.
Other skin types that would benefit from an oil cleanser:
Mature skin
Those who experience seasonal dryness
All skin types in a double cleanse
How do I use it?
Step 1. Massage the oil into dry skin with fingertips in an upward and outward motion Step 2: Wet fingertips and continue massaging Step 3: Remove cleanser with a warm, wet face cloth.
Featured Products