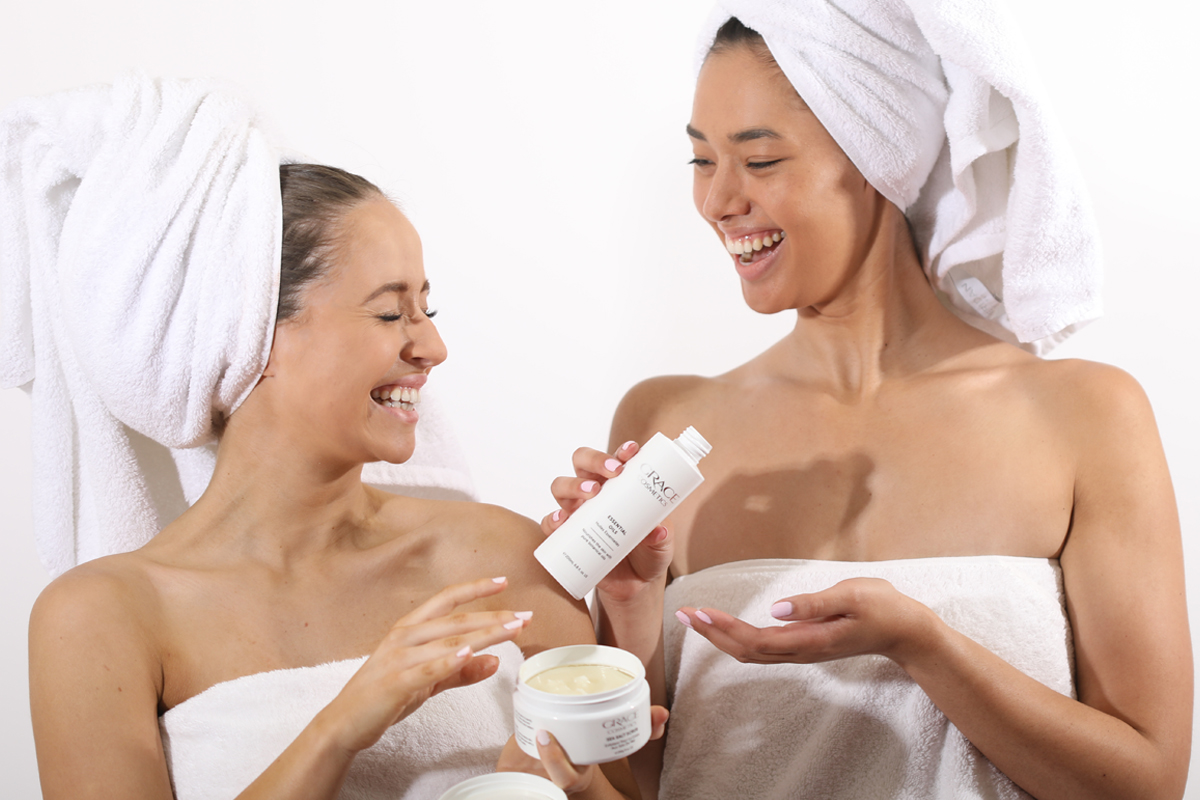 Get Ready For Christmas With Grace
November 9, 2021
Look your best this Christmas
The holidays are full of celebrations, photos and family get-togethers. So, get ready for Christmas with us! We want to help you look and feel good this Christmas season.
Get Ready for Christmas with a Consistent Routine
Did you know skincare routines change cellular behaviour? This process takes a few weeks for your skin and complexion to fully develop the benefits of the active skincare ingredients. We have skincare routines for every skin type and suggest using your skincare routine every morning and every night for maximum benefit. The best things in life come in bundles, so why not pick one up to help you prep for the holiday season. Find your fit here by taking the Skin Quiz, it's in the menu.
Get Ready for Christmas with a Treatment
And do we have the treatment for you! Our Non-Surgical Face Lift Kit revolutionises skin in minutes. So, if you are time poor or want to fast-track your transformation - this is for you! It can be done 2-3 times a week or however works best for you. Do you want to know why this treatment is just so good? The secret is in the intense tightening and lifting as the mask dries. It pulsates through your skin, activating blood to the surface of the skin. Where there is blood flow, there is renewal! Diminishes fine lines, clears blackheads, detoxifies deep within pores and so much more. Trust us, you won't want to be without this trio over the Christmas period.
Or Two!
Take your skincare routine up a notch and reverse your wrinkles with our best-selling Reverse Wrinkle Serum. The name rings true for the results of this product. In a clinical trial we conducted, this concentrated serum reduces wrinkles by 51%! The results are undeniable. If you are wanting to impress this season and show off your glow - add this magic product to cart!
What are you waiting for? Get started with your consistent routine and treatments now and get an enviable glow for Christmas.
Featured Products